It's becoming easier and easier to become a developer nowadays. As Gartner once said :"We're all developers now."
The advance of low-code programming and RMAD (rapid mobile app development) platforms make it extremely possible for almost any person now.
Without any It training or coding learned, people are actually developing their own business apps.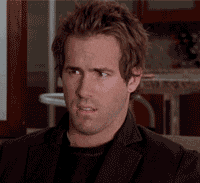 They are known as citizen developers.
These employees objectivity is to take some of the pressure off IT departments by developing their own technology solutions.
Many departments see citizen app development as an answer to the problems of agility because they most of the time achieve quicker solutions than It provides (more than 60% can develop a new app in less than 2 weeks).
They already taking 50% of businesses.
Across the globe, developers are finding multiple benefits of a low-code app development tool. They include lower costs, higher speed, and more productivity: (getting more done for less expense in a shorter amount of time).  It makes perfect sense to likewise use different types of development platforms and processes depending on which is the best fit for each.
That is to say, low-code app development platforms take a visual, declarative, or more natural language approach to the development process to achieve results. Still, doesn't mean they lack sophistication.
These tools increase productivity and enable developers to address smaller, rapid-scale projects that they often can't address with other kinds of development stacks. This can be for various reasons but most often comes down to affordability. When it comes to smaller projects with a shorter shelf life, it's not always economical to spend a lot of time and money.